It's easy to get caught up in the design of a floor sofa and overlook the comfort. Imagine how you'll use your new furniture, and if your vision involves long, comfy couch sessions, hosting a movie night, or relaxing into a decent midday nap, there are a few things to consider. We've been doing this for a long time and have done the research and compiled everything for you.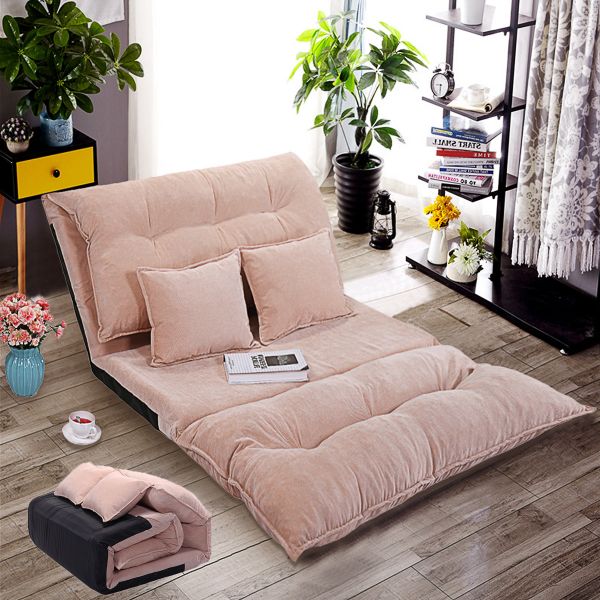 Consider The Dimensions and Form of the Room
The first thing to consider when purchasing a floor sofa set is the size and shape of your room. Take into account the shape and size of the room while measuring the area you've already assigned for your new couch. Taking note of the floor sofa's dimensions and marking them with thread on your room and floor is an excellent idea. This procedure ensures that the floor couch will fit into the space without difficulty.
Consider the Height and Stuffing of Floor Sofa
Taller people may feel as if they are kneeling instead of sitting when the seat height on a floor sofa is off, while those on the shorter side may find their legs dangling above the floor.
As a general rule, the lower the seat height, the deeper the seat depth, and vice versa. Modern comfy couches have a wide range of seat heights, but a conventional range is typically between 15" and 20" from the floor to the top of the cushion, with an average range of 17" to 18".
Keep in mind that if you choose a seat cushion with down filling, you may sink a little more than if you choose a straight foam cushion. Also, keep in mind that the down filling will shift over time (which is perfectly natural!) and that the floor sofas will need to be fluffed from time to time to maintain their shape. Check that your sofa cushions have baffling, which helps to keep the down filling in place under you by regulating its movement.
Select A Floor Sofa That Complements the Wall Decor
Each aspect of any decor must complement one another for it to seem perfect. Minimalism and modern decor have become synonymous in recent years. Select a floor couch that complements the home's wall decor and color if the complete decor of your living room has been modernized. For your modern living area, choose beige, white, or grey-colored sofas. If your living room's motif is traditional, though, you'll need to focus on elegance. Warm colors are used in most living rooms. Beige and brown, with modest variations, are two of the most popular colors.
Consider the Height of Your Back for Support and Style
Your height will determine the optimal back height for your floor sofa. Consider whether you'd like a headrest if you're going to put a television in front of the sofa. The most comfortable couch's back height typically runs from 26" to 32", with taller persons finding a higher back to be more supportive.
The back height has an effect on how comfortable your sofa feels to you, as well as how comfy the furniture feels in your room. Consider how a higher-profile couch with a tall back could feel in your room vs a low-profile item if you have typical 8' ceilings. It all relies on your personal preferences and the amount of room you have available.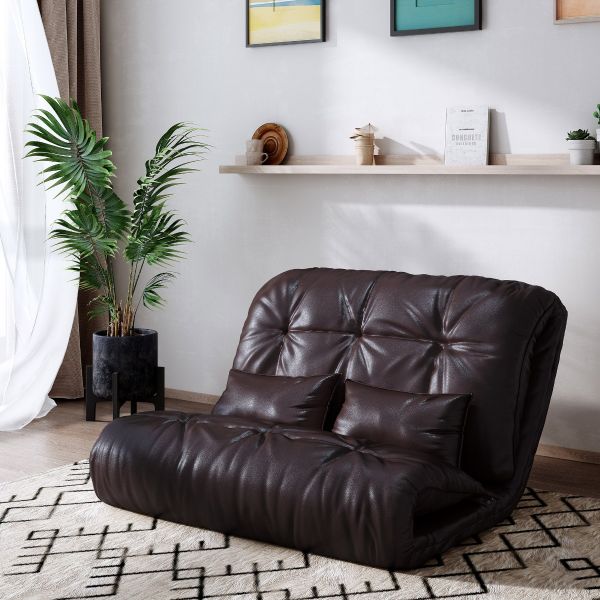 Consider the Budget
There is no disputing that purchasing living room furniture, such as a modern floor sofa set, consumes a significant portion of your budget. However, if you believe that only the correct sofa can be acquired with large money, you are mistaken. You can also buy a high-quality piece of furniture in a store. You only need to do a little research. There are numerous choices for finding inexpensive furniture without sacrificing the table's quality or appearance. One simple method is to go online and conduct thorough research.
The couch bears witness to the memories you accumulate over time. Whether you're watching nail-biting cricket matches or staying up all night binge-viewing movies with your family, a comfortable and stylish sofa set will be there for you. These steps are now a few important pointers to help you make an informed decision when buying a sofa set online. It's time to say goodbye to your old sofa set and welcome a new one into your home.
Consider the Angle of the Floor Sofa Back Pitch
If you primarily use your floor couch to recline, pitch sofas (also known as sofas with slightly tilted backs) are ideal. With throw cushions, you can still sit up straight on this style of couch, but if you have back problems or simply like a more vertical seat, a sofa with a straight back may be a better alternative.
It's pointless to consider the ideal floor couch if it doesn't suit you well. All members of your family should be able to sit comfortably. When selecting a reclining sofa, be sure that it is comfortable in all positions. The depth of the chairs should be the most important factor to consider when fitting. Depending on the average heights of your family members, choose shallow or deep seats. With your feet flat on the floor and the ends of your knees a little front of the lower seat cushion, the couch back must adequately support your back.
Conclusion
Depending on the size of your living space, choose floor sofas based on their arrangement. Recliners or a relaxing chair are perfect couch set designs for a small living room, but if you have a large living room, you'll need a living room sofa set that fits the space.
You might be interested in:
Best Home Furniture For 2022 Women's Day Sale You Shall Shop
7 Amazing Tips On Styling Nightstand Set Of 2
The Best Vanity Table Size For Different Bedroom Shopping Guide