It only takes a few preventative measures and a few inexpensive items to keep your floor couch and furniture looking great for years to come. After all, you didn't spend all that time and money creating the ideal living area only to have it marred by unsightly blemishes and scratches. Here are a few pointers to keep your elegant floor couch looking as good as new for as long as possible!
Couches are available in a variety of styles. It's not the sort of frame that defines how you should clean your sofa, whether you have a trendy mid-century modern sectional, an English roll arm sofa like the one the Friends stars lounged on at Central Perk, or a traditional tufted Chesterfield. It's the fabric that's sewn over the frame.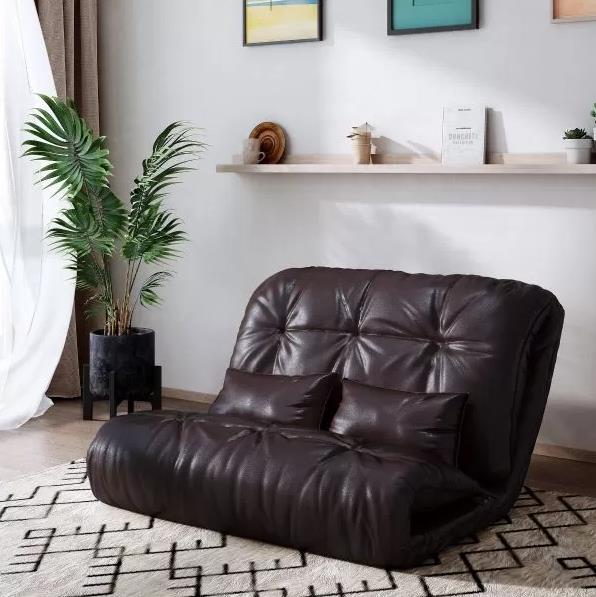 How To Care For Your Floor Couch
It's critical to follow the care guidelines for your particular piece of furniture. If in doubt, patch test any cleaning chemicals or methods to check that they are compatible with the fabric or substance of your floor couch.
When spills do happen, instead of rubbing them, consider blotting them with a white, clean, and dry towel, and make sure the item isn't exposed to direct heat or sunshine while it dries. If you need to clean something else, make a non-colored soap solution with soap flakes and warm water (just be sure to patch test first). It's also a good idea to make sure your pets have their own furniture and accessories to sit on and scratch on if you have them. This is frequently the most effective method of preventing a cat from scratching your sofa or other furniture.
Consider purchasing the Jaxpety great floor sofa warranty to ensure that your favorite possession is covered from life's minor mishaps. It's also a good idea to have your floor sofas professionally cleaned once a year, especially to get rid of dust and other allergens.
What Is The Best Way To Clean A Fabric Floor Sofa?
Vacuum upholstered fabrics on a low suction setting on a regular basis to keep them looking new. Any interaction with moist objects (towels or clothing) should be avoided as it may cause mold to grow or dye to transfer to the fabric. Fabric cushions should be rotated on a regular basis to keep their color and comfort.
How to Care For Fabric Floor Couch In A Right Way
The easiest way to care for your floor couch or sectional is to know what kind of fabric or material it is composed of. Different textiles will have different characteristics and cleaning requirements.
In general, weekly vacuuming of fabric or upholstered floor sofas and sectionals is recommended to remove dirt and dust before it becomes embedded in the fabric.
To begin, gently remove loose dirt and dust from the top and inner layers of the cushions with a vacuum with an upholstery attachment or soft brush attachment (a hard brush may damage the material). To avoid snagging or disturbing the fabric, gently move the brush attachment in the pattern's direction.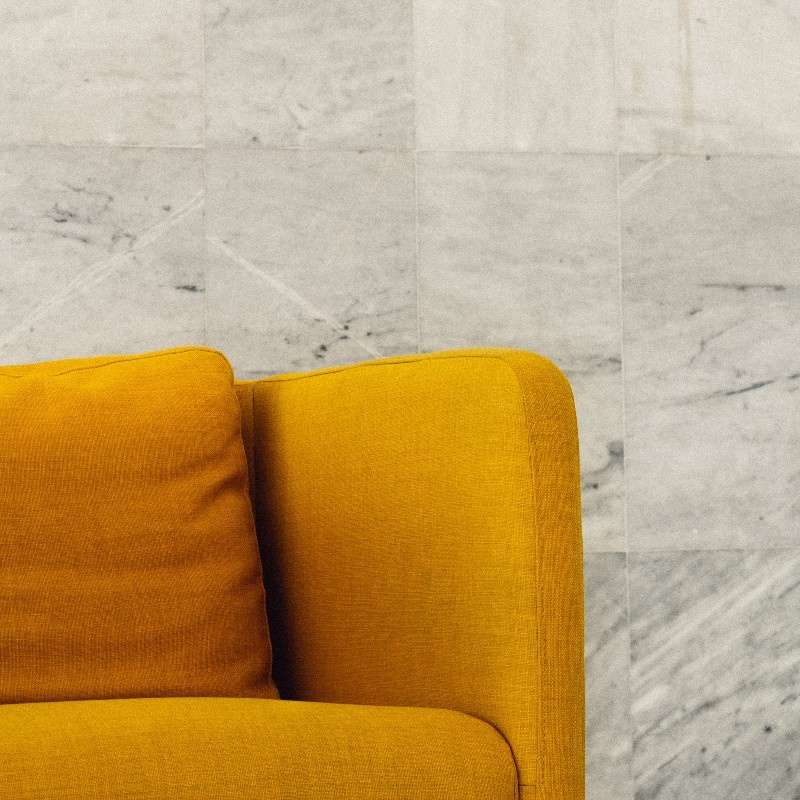 Leather Sofas & Couches: How to Care For Them
Leather is a timeless choice for a floor couch or sectional, known for its strength, beauty, and ability to age gracefully.
First and foremost, it's critical to know what type of leather you have, as different grades will necessitate varying levels of maintenance. For example, high-quality aniline leather does not have a protective top layer because it is supposed to mature over time. Semi-aniline, polished, or colored leather, on the other hand, offers a little additional protection. Unprotected leather appears softer and is more easily marked, but protected leather appears stiffer.
Because leather floor sofas and sectionals are subject to damage or fading from intense sunlight and harsh temperatures, placement is very crucial. To avoid fading, bleaching, and other sun damage, seek a dark location away from windows or glass doors.
Making Your Floor Couch Pet-Proof
Because not all floor couch or sectional materials are suitable for pets, choose one that will not attract your pet's attention, reducing the risk of them damaging your lovely investment.
If you can keep your pets off the couch, that's fantastic. We do know, however, that pets have their own minds. Their hair, dander, saliva, and other excretions have the ability to attach to or otherwise dirty your furniture, and that's before you consider their claws and teeth.
Fabrics that are easy to clean will be excellent for your animal buddies on your floor couch or sectional. To avoid pet hair and dander from becoming stuck and your pet's claws from becoming hooked, use fabrics with tight weaves or little texture. Wool and other loosely woven materials will snag. Silk, linen, chenille, tweed, and velvet are some materials to avoid if you have dogs on your sofa or sectional.
Keeping Your Floors Safe
Using nifty felt, cork, or rubber furniture pads beneath feet or corners is one of the greatest methods to ensure your floors are protected from your couches, chairs, or tables. This will safeguard your tiles, marble, or wooden floors if your Fantastic furniture pieces are shifted by others sitting on them or bumping into them.
Some pads are peeled and stick, while others feature a little nail to secure them to the wooden legs of your furniture. Replace them as needed, especially on heavier sofas that are used frequently. These guards may become worn down over time as these larger sofas are used.
Using a fashionable, non-skip rug is another technique to keep furniture from scratching your floors. You can easily (and stylishly) avoid this type of continuous damage by placing all of your sofas and tables on top of a rug.
Conclusion
We hope that this guide will assist you in properly caring for and cleaning your floor couch, sectional, or other living room chairs, depending on the material and number of people in your home. Remember that it's best to catch a mess when it's happening rather than wait until it's too late.