An accent chair in the bedroom is a natural spot to offer additional seating and visual interest. But, do you want to know where to put a chair in the bedroom? We looked into important chair layouts for bedrooms of all sizes and designs.
In a bedroom, a chair is a multipurpose piece of accent furniture that serves both aesthetic and functional purposes. Consider the following chair placements in a bedroom.
Steps from the bed
Adjacent to the dresser
At the vanity
Corner window
At the desk
As a nightstand
With a chair that suits the style of your bedroom, you can transform it and create an additional focal point. Create a more appealing bedroom by including a comfy and appealing chair into a reading nook, vanity space, or lounge area; keep reading to find out how!
Make A Statement With A Chair In The Bedroom
A chair is a useful addition to any bedroom, whether you use it for reading, putting on shoes, or simply to provide visual appeal. Take a vintage chair with antique ornamentation and turn it into a side table or makeshift bookshelf. To enjoy reading books near a sunny window or watching television, use a cushy, sinkable accent chair. When you need to take a break from reclining or sitting on your bed, having the proper chair for your style and postural requirements is a must-have in the bedroom.
Should You Have A Chair In Your Bedroom?
A chair in your bedroom is necessary when you need to sit at your vanity, read the morning paper, or work at a desk. Yes, you could try using a stool or ottoman to make things work. A chair, on the other hand, provides significantly more support and comfort. A lovely, structural accent chair isn't just for entryways, living rooms, or dens. For ideas, consider the following chair arrangements in the bedroom.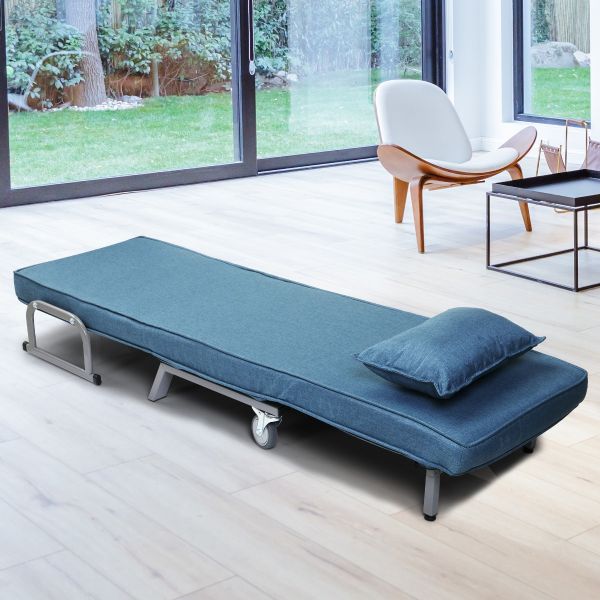 Steps Away
Take a look at this modern yet simple bedroom. Although pink tones dominate the room, the accent chair in the bedroom across from the bed blends in beautifully. The contrast between the chair's black upholstery and silver metallic frame stands out, yet the neutral colors compliment the surroundings. Take note of how the chair has an antique vibe to it that matches the ornamentation on the wall behind the tufted headboard. The translucent elements of the primary light and its subdued silver hardware, as well as the silvery bedspread, complement the chair.
Classic By The Dresser
A wingback armchair with a tufted backrest befits a vast and sumptuous bedroom. The accent chair in this classic bedroom example provides roomy sitting with robust, vintage detailing on the legs and a white frame. A tablecloth-covered side table and a vintage-style dresser are next to the chair. Take note of how the chair complements the gray and white color scheme throughout the space. The chair is complemented by the embellishments on the headboard, cushions on the bed, and lighting.
At The Vanity
The bedding, area rug, lighting, and wall treatment are all cool white in this modern bedroom. The chair by the vanity, on the other hand, picks up on the light tans and beige tones of the headboard and drapes, bringing a pleasant accent color to the space. The armless chair can be upholstered in fabric or leather, adding texture and aesthetic appeal. The hairy area rug, heavy down-filled blanket, and elegant mirrored decor over the bed are all balanced by the modern accent chair.
Corner Window
This curving modern accent chair is a work of art, so enjoy a gorgeous escape by the water. Placing a chair in a bedroom corner near a window provides nice seating for staring out the window or relaxing. Take note of how the details in this bedroom are basic and tidy while still providing a lot of texture.
The structural bench, like the architectural chair, is made of metal. The bed's straight lines and contemporary leather and wood headboard, as well as the shaggy area rug, contrast nicely with the chair.
At The Desk
Desks are widespread in both children's and adults' bedrooms, where they are used for schoolwork or working from home. As a result, having a comfortable and preferably ergonomic chair in the bedroom for studying, working, or playing games is a necessary. The color scheme in this bedroom is modern and invigorating, with a cool green wall, grey and white accessories, and soft pink bedding. Because of its earthy charcoal gray velvet and light wooden legs, the contemporary chair fits right in in this bedroom.
Impromptu Nightstand
What do you do with an antique mid-century wooden desk chair? Of course, use it as a temporary nightstand in the bedroom! A piece of furniture with a narrative can be a beautiful delight for the eyes, complementing a hardwood floor and a conventional or neutral color palette.
The colors and form of this structural chair complement an eclectic, modern, or minimalist bedroom. Take note of how the chair can accommodate a tray for breakfast in bed, fresh flowers, a throw cushion, or a favorite novel.
What Is The Focal Point Of A Bedroom?
The focal point of a bedroom is the main piece of furniture or location that draws your attention upon entering. The bed is typically the most conspicuous furnishing in a bedroom and is positioned to be the primary focus point. However, an accent chair positioned in a corner, beside a sunny window, or in a visually appealing location can also serve as a focus point.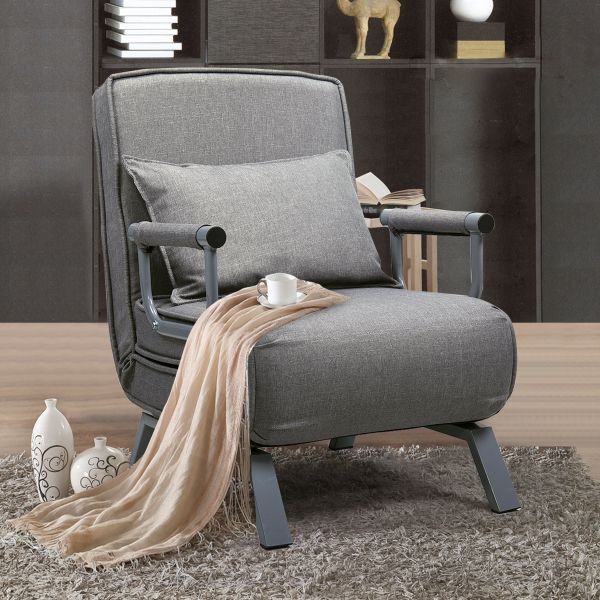 What Color(s) Should An Accent Chair Be?
When choosing an accent chair, consider a piece of furniture that will complement your existing design and color scheme. Take note of the major colors in your room and look for a chair that complements or contrasts with the primary or secondary hues. In a room dominated by cold whites and blues, add an accent chair in an electrifying orange or yellow. For a modern area that is predominantly gray, white, and includes hints of tan or sand, choose a distressed leather chair in chestnut.
An accent chair should, ideally, create a visual change of pace for your room. Use the color and textures of your accent chair to make it a focal point, and encourage eye movement to break up any visual monotony. Whatever hue you select should generate visual harmony and balance in a room without overpowering or underpowering any aspects.
Conclusion
Without an accent chair, a bedroom can feel a little empty. Select an accent chair that is both comfortable and aesthetically beautiful as a place to sit, lounge, or gaze out a window. You may choose a chair that complements your color scheme, adds texture, and creates visual contrast in any size or style of bedroom. To create a finished bedroom, show off your personality and decorating talents by adding a fashionable and high-quality accent chair.