Family heirlooms and flea market treasures are frequently included in farmhouse, antique, and mid-century modern styles as classic wood furniture never goes out of style. Wood furniture, on the other hand, might be difficult to keep clean. It accumulates grime or dirt over time that is difficult to remove using a duster. Even when you clean wood furniture, gleaming streaks can sometimes be left behind.
When it comes to wood furniture upkeep, terminology like dusting, cleaning, waxing, and polishing are commonly used. You'll probably have to do all four of these cleaning activities on a regular basis to maintain your wood furniture looking its best. While professionals have differing perspectives on how to care for wood furniture, the technique you select will be determined by the piece's finish. When buying new or used furniture, you should always look for particular care and cleaning instructions. Continue reading to learn how to remove dirt off wood furniture and how to care for it to keep it looking new for decades.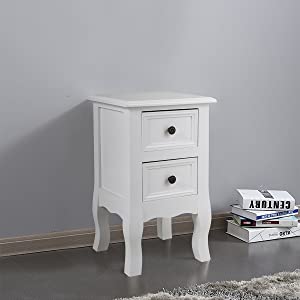 Dusting Wooden Furniture
Dust your wood furniture on a regular basis to keep it in good shape. Dust can generate airborne deposits that eventually form a filmy layer on the surface of wood furniture, scratching it. Leaving dust on your furniture can also aggravate allergies and make asthma sufferers sick. The majority of dust lives in fabric, so vacuum your carpets or upholstery on a regular basis.
Dust furniture properly by capturing and removing dust rather than spreading it around the surface. Before wiping down, softly dampen a microfiber cloth to avoid dispersing dust into the air, where it will drift till resting back on furniture surfaces. Using a dry terry towel, absorb any surplus moisture.
Cleaning Wood Furniture
Unless your furniture has a plastic coating, never use all-purpose cleaning sprays, such as those used on kitchen tables, to clean wood furniture. Cleaning wood with water is usually a bad idea as well. Sticky patches, on the other hand, may require soap and water treatment. To do so, soak a lint-free cloth in mild soap or detergent dissolved in water, wring it nearly dry, and wipe the affected area. Rinse and dry with a clean, soft cloth right away.
By making the surface of wood more slippery, oil polishes, cleansers, and furniture oils protect it. They do not, however, provide a hard protective layer. Silicone oil is found in most commercial spray and liquid furniture polishes, and it can give some protection. Keep in mind that products with a high oil content will leave fingerprints. If you've ever used wood sprays or polishes, or believe that your furniture has, be aware that the residues can interfere with refinishing and may require professional treatment.
How to Use Paste Wax on Furniture
Typically, varnish, polyurethane, or shellac is applied to wood during manufacturing to protect the surface. Waxing or polishing the surface helps to protect the manufacturer's finish while also reducing surface scratches. Wax has a harder finish and lasts longer than sprays or polishes, doesn't smear, and is more durable. Use a furniture paste wax or a furniture-specific liquid wax. Paste wax finishes can last up to two years, depending on how they're used. Liquid wax is easier to apply than paste wax, but it leaves a thinner layer, so it may need to be applied more regularly.
Dust waxed furniture with a lamb's-wool duster to keep it looking good. Liquid or aerosol furniture polishes should never be used since they can disintegrate the wax and leave a foggy residue.
How to Care for Antique Wood Furniture
If you have an older piece of exquisite wood furniture or a priceless family treasure, you should probably take extra precautions. The easiest approach to cleaning ancient wood furniture over time is to follow this three-step cleaning and upkeep routine.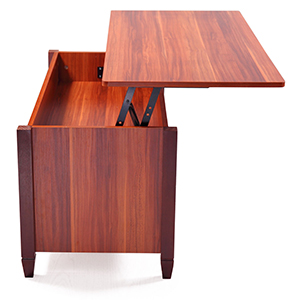 How to Clean Wood Furniture Thoroughly
So you've found the ideal piece at a rummage sale—how can you make it shine? Use an oil soap and water as a first step in eliminating layers of filth off ancient wood furniture. Rinse and dry thoroughly. If the finish still appears unclean, use #0000 steel wool immersed in a cleaning agent to lightly clean it. Some milky-looking products are designed to dissolve both solvent-based and oil-based residues. Mixtures comprising boiling linseed oil, turpentine, or white vinegar should not be used. These have the potential to discolor the wood and attract dust and lint. Apply clear paste wax instead.
How to Clean and Polish Hardware
When hardware begins to tarnish, become foggy, or discolor, it's time to polish it. Remove the hardware from the wood furniture piece if possible, and test it with a magnet to see what kind of metal it is. It's solid brass if the magnet doesn't stick. It's most likely a brass plate with the metal underneath if it does. Use a metal or brass cleaner to clean it. When totally dry, buff with a cloth and reattach to furniture.
How Do I Remove Mold From Wood Furniture?
Here's how to get rid of mildew and mold from wood furniture if you find an unpleasant patch of fungus. To collect loose spores, use a vacuum with a soft brush attachment. Then, using a towel dipped in mild soap or detergent dissolved in water and wrung nearly dry, wipe the area clean. Rinse and dry with a clean, soft cloth right away. Use the methods above to apply furniture paste wax to protect the finish.