Nightstands are essential furniture pieces for the bedroom. Why? They are among the most useful decorations and are also highly practical. It is tough to consider doing without them in the bedroom.
We'll talk about whether having two nightstands is preferable in this article. Your bedroom gets a distinctive touch from nightstands that makes it cozy and easy. As a result, its aesthetics must be used to define it.
The Small Bedroom
When I first moved here three years ago, my bedroom was quite small, making it quite challenging to use two nightstands. I had to put one in the living room and use the other in my bedroom. Everything was so close together that it made simple tasks like making the bed or cleaning up more difficult.
I've heard that having two nightstands gives the room balance, but in my opinion, if you only have one in a tiny room, there's nothing wrong with it. It is safe to assume that everything depends on the area that we are working with. Let's examine this entire scenario in more detail.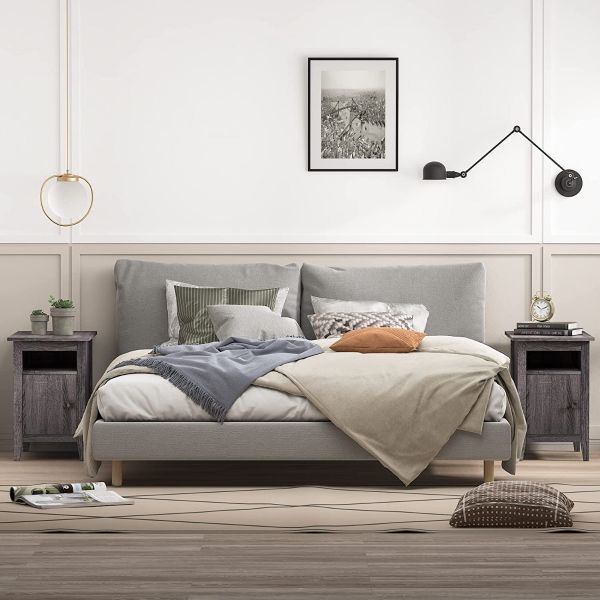 The Functionality
They perform the following five essential roles, which I've attempted to condense into five:
Comfort: If we have a bedside table, we may leave anything we need before bedtime there, such our earrings, the clock, and the alarm clock.
For instance, the night table provides us with the convenience of keeping water handy if we are one of the individuals who requires a little water at night.
They offer stability: When two tables are placed next to a bed, we can see the equilibrium. They thus offer the harmony we require in the bedroom.
We can put personal items on the bedside tables, keep them nearby, and arrange them neatly in the drawers. Regarding the decorations, they go well with the bed and the other pieces of furniture and add a lovely touch.
Storage: The nightstand has drawers that can be used to store a variety of objects that we require nearby.
Whether you are a married or solitary, maintain the balance that two nightstands bring.
Their Purpose
Nightstands come in a variety of sizes and hues. Even some of them are incorporated inside the bed itself. They also enable us to hold many kinds of items, such as picture frames, lamps, flowers, or beautiful trinkets.
The night table could be the place where we could put:
A lamp
Book for reading
Your medication
Alarm clock
Television remote
To have our own personal space, we should consider 2 nightstands if we live with a partner.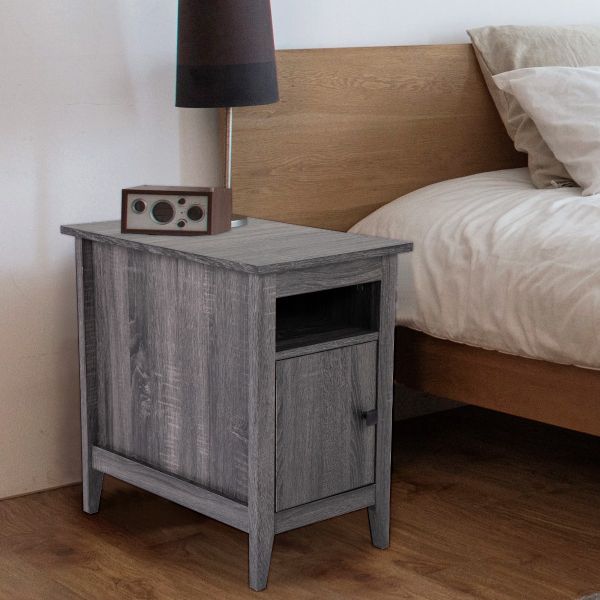 The Integration
To save room, nightstands can be built into the headboard. The fact that the tables feature drawers or a drawer for storing items you might require at night is also useful. Do not pile up work, invoices, or study materials on the tables.
It could keep us up at night, causing us to wake up worrying about those "pending" tasks. Even if we enjoy reading two or three novels in bed, we shouldn't ever turn our tiny table into a library.