When you're on the road, a shower is the quickest method to get clean. The bathtub, though, might be a soothing alternative if you have a little more time. Bathtubs offer more than just a place to wash; they also provide a calming reward, a tranquil respite, and a very private experience. Manufacturers of bathtubs are aware of this appeal and have created a range of designs, attributes, and shapes to suit any preference and price range.
Types of Tubs
Every bathtub has a personality. In the bathroom, freestanding and clawfoot styles will take up a prominent place. Alcove, drop-in, and corner tubs are frequently tucked into corners and incorporated into the overall design.
3-wall alcove tub-shower combinations are the most common tub type and are designed to maximize space. The unfinished ends are typically wedged between a useful built-in storage cabinet and an exterior wall. Usually, a wall-mounted shower is included.
Drop-in tubs are the tub shell only. They are installed inside a frame enclosure that is decorated to resemble bathroom tile or cabinetry. Budget appropriately because an enclosure is a distinct item.
Undermounts are drop-ins destined for floor-level installation. Flooring, such as tile, covers the lip of the tub.
Corner tubs are variations on the alcove and drop-in designs. Their large, squarish proportions are conducive to dual bathing.
Freestanding tubs feature a sculpted bathing bowl on a solid base or a cradle.
Clawfoot tubs invoke images of a grand Elizabethan era of soaking. Deep tubs are supported by the distinctive legs. Designs resembling "slippers" have a tall back to support the head and neck.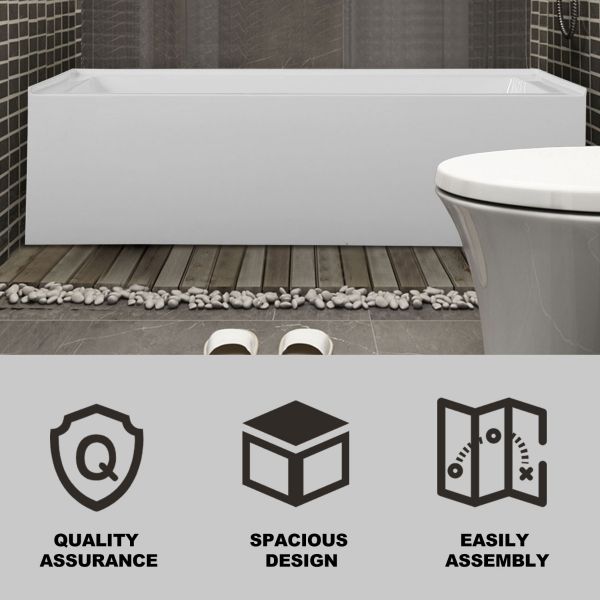 Features to Consider
The majority of tub manufacturers provide a wide range of alternatives, especially for their top-tier goods. Choose from basic to elegant accessories for your enjoyment pond.
Jets and bubbles. The whirlpool tub lives on, abetted by:
in-line heaters that warm water as it circulates, preventing heat loss
silent motor technology that greatly reduces the sound of the jets
multi-speed settings to adjust the vigor of the jets
foot massage jets mounted on underwater footrests
bubble-only jets providing warmed air throughout the tub
micro-bubble jets that fill the tub with champagne-like effervescence
Chromatherapy. To match your mood, underwater LED lights can change color. You have a choice between calming blue and pleasant pink.
Music. You can feel the vibrations on your skin thanks to resonant speaker panels affixed to the tub that transmit sound via the water. synchronize with your computer's playlists.
Digital controls. Control the temperature, jet direction and flow, color, and music using the built-in touch pad.
ADA compliant. Tubs are safe for everyone when used in accordance with Americans with Disabilities Act rules. They consist of wide borders for sitting and easing into the tub as well as non-slip floor coverings. Specially made for people with restricted mobility, walk-in bathtubs. Easy access is provided by a hinged door that closes shut throughout the filling process.
Tub Construction and Costs
Tubs come in a wide range of styles and are manufactured of a variety of materials. Prices vary widely based on the options you select. For instance, a typical acrylic alcove tub costs around $700. When heated bubbles, lights, and digital controls are added to an acrylic drop-in unit, the cost rises to over $18,000.
Acrylic and fiberglass. These are typically the most affordable choices and are easily accessible at home improvement stores. large number of color options. Most common price range: $400 to $1,700. Maximum: $18,000.
Cast-iron. Many cool hues are available in enamel finishes. Cast iron is a fantastic heat sink because of its weight, which prolongs the warmth of the bath water. You'll need a couple of strong deliverymen, but prices are often in the middle. Most common price range: $400 to $1,200. Maximum: $11,000.
Copper. The pinnacle of elegant bathroom fashion. You'll throw parties solely so people can admire your bathtub. ranging from $4,000 to $50,000.
Enameled steel. Tubs that are reasonably priced and have a well-deserved reputation for robustness, including resistance to stains and scratches. Usually, there aren't many color options. Most common prices range from $350 to $1,000. Maximum: $8,000
Stone and wood. Yes, it is feasible to have a tub carved out of a block of natural rocks like travertine or limestone. Or, it could be made from laminated mahogany, walnut, pear, and other woods. Freestanding solely to display those incredible components. $15,000 to $25,000 is the cost.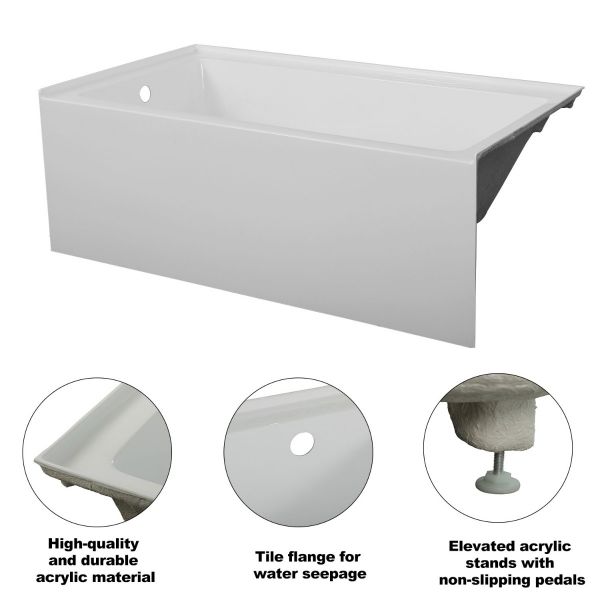 Don't Forget Plain Vanilla
While it may be tempting to lust after all the amenities, designs, and configurations available in today's bathtubs, keep in mind that many of your greatest bathing memories likely involve playing in a simple tub as a child. That's priceless, too.