The dining table is the focal point of every dining room. It is usually the largest piece of furniture and sits in the precise middle of the space, where it determines the decor and ambiance of the entire dining experience. Additionally, it is frequently the most expensive dining room furniture you will purchase.
The three most crucial factors to take into account when choosing a dining room table are the materials utilized, the table's shape and dcor, and its size.
Materials
A dining room table can be made of a variety of materials, just like any other piece of furniture, including glass, concrete, polished marble, and rough-sawn pine. Since each material has a unique aesthetic impact and practical factors, selecting the proper material is no simple process. Polished glass could give off the exact modern vibe you're going for, but it might not be the ideal option in a house with active kids. A rough-sawn pine picnic-style trestle table would be ideal for regular family use, but its rustic appearance might not give you the elegance you desire. However, in a large house where family meals are usually eaten in the kitchen dining area, the formal dining room can be large enough to accommodate the desired polished French mahogany table.
Therefore, selecting the appropriate materials requires striking a balance between the material's appearance and aesthetics and its fitness for practical use. Most experts suggest that you should initially select a number of materials that appeal to your sense of style before settling on one that best suits the dining room's lifestyle requirements. A more rustic piece that gets better with age as it develops a worn patina will be an excellent choice if your dining room must fulfill daily needs and you prefer wood.
Styles and Shapes
Style and shape are two of the most crucial characteristics among the many classifications that dining room tables can fit into. The ambiance of the space, the dining experience, and the number of people who can eat at the table comfortably are all influenced by the style and shape of the table.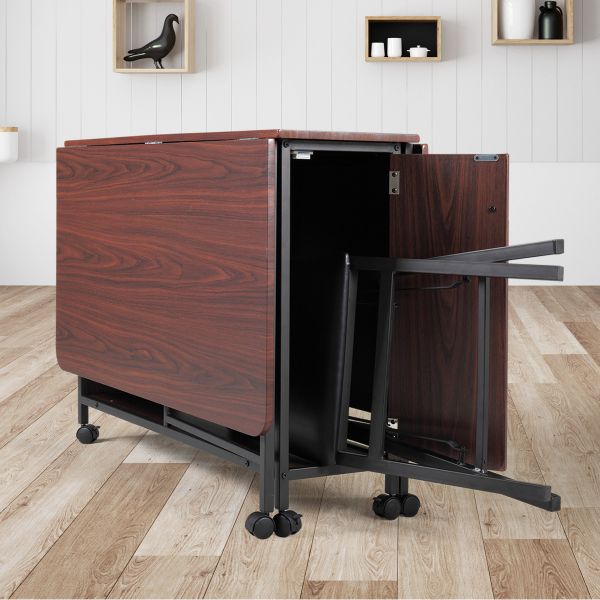 Rectangular
This traditional shape fits nicely in almost any dining room, making it by far the most popular choice for a dining room table. Rectangular tables are ideal for large parties since they come in a variety of widths to fit both wide and narrow areas. Many rectangular tables come with leaves that can be removed, making them quite versatile for a range of functions, from intimate family dinners to sizable holiday parties. Rectangular tables are more common than round or square ones, so there are more styles to choose from.
Traditional Oval
Dining tables that are traditionally oval are elegant and timeless. They are the kind of furniture that frequently is passed down through the generations in a family and is frequently constructed of mahogany or cherry. Typically, newer variations of this type are marketed in various furniture stores, but antique ones are typically purchased at auctions and estate sales. Oval tables are quite useful since they frequently include leaves that can be removed, allowing you to adjust the size according to how many people you need to seat. In general, an oval table needs a somewhat bigger space than a rectangular table.
Round Pedestal
Because there are no legs to get in the way and only a single pedestal in the center, these tables are simple to sit at. Although the traditional forms made of wood and marble date back many centuries, they have advanced significantly since then. Modern (or mid-century) versions with a more flowing appearance that go better in contemporary settings are now widely available on the market. A round table's round contour can also be used to balance a square-shaped room.
Square
Similar to circular tables, square dining room tables are ideal for limited spaces or for situations where dinner parties typically consist of four or fewer people. Given that guests are seated closer together and face one another, larger square dining tables are preferable than rectangular ones for conversation. Larger square dining tables need more room than other table kinds, both in length and width, much like oval tables need.
Rustic Modern
Over the past few years, this look has gained a lot of popularity. The material is rough-hewn, but the style is streamlined and modern (often rectangular). Worn woods and rough natural materials like slate are popular. The combination of metal and wood in the construction of tables is currently another really popular style.
Trestle
Trestle tables have a base consisting of two or three trestles that hold up a long section that serves as the tabletop. This very antique table design seems best in informal settings.
Farmhouse
As the name implies, farmhouse-style dining tables are unpretentious and rustic, suitable for kitchens and dining rooms that desire a country design style. They are frequently made of pine, frequently have a rough-sawn or knotty surface, and have a very relaxed vibe.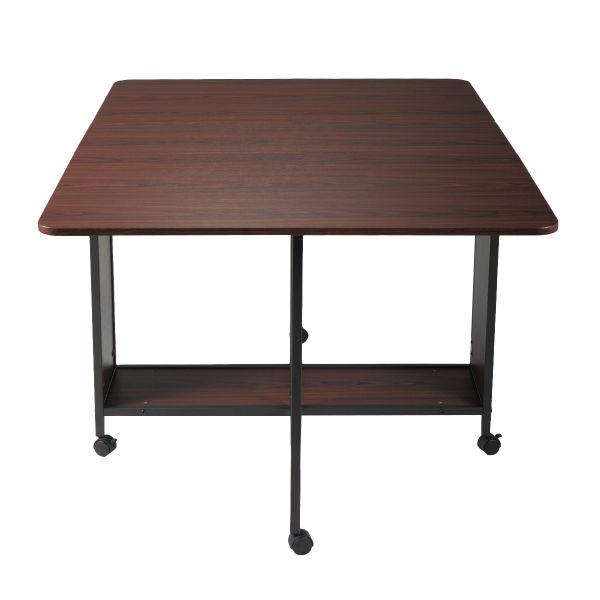 Sizes
Your choice of dining room table's size will be slightly influenced by how it is shaped. Even though they comfortably seat fewer people than rectangular tables, round tables encourage conversation.
Dining table size and seating capacity:
Round and square tables:
3 to 4 feet (36 to 48 in.): Seats 4 people comfortably
5 feet (60 inches): Seats 6 people comfortably
6 feet (72 inches): Seats 8 people comfortably
Rectangular and oval tables:
6 feet (72 inches): Seats 6 people comfortably
8 feet (96 inches): Seats 8 people comfortably
10 feet (120 inches): Seats 10 people comfortably

The standard height of dining room tables is 30 inches, but it's crucial to double-check this before you buy because some tables are lower. Make sure to select seats that go with your lower table if you decide to get one.
Tips for Choosing a Table Size
There should be around 2 feet available for each person to eat in comfort.
The minimum table width should be 3 feet if a diner will occasionally be seated at either end, and 4 feet if two diners will occasionally be seated.
The ideal distance between the table's edges and the walls is three feet.
Take into account extendable tables that can be expanded with leaves, which provides enough space for chairs to be pulled out for seating. For daily use, it is advisable to leave plenty of room around a table, increasing it as needed for sizable gatherings or celebrations.