10 Simple Steps To Picking Your Ideal Coffee Table
Similar to a supermodel without makeup and undone, a living room without a coffee table. The ideal coffee table may round off a look much as lipstick is one finishing touch. Coffee tables by Jaxpety are essential in a room for several reasons, including finishing a look, storage, and exhibition. Which style will work in your room is the question. Should it be circular, square, or rectangular? Should it have thick wooden legs or metal legs and a glass top? There are so many choices, and it might be difficult to choose. You can use my ten suggestions to sort through the confusing options and get the ideal coffee table.
Coffee Table Budget
A coffee table might be extremely expensive or quite affordable, so before you start shopping, determine how much you can afford to spend. You should divide up your overall budget into categories like furniture, lighting, and accessories. The sofa, side tables, chairs, and coffee table are all included in the category of furniture, with a larger share going to the larger items. The good news is that you can make a small concession to your spending plan if you find something you adore as long as the quality of the sofa or chairs is not affected.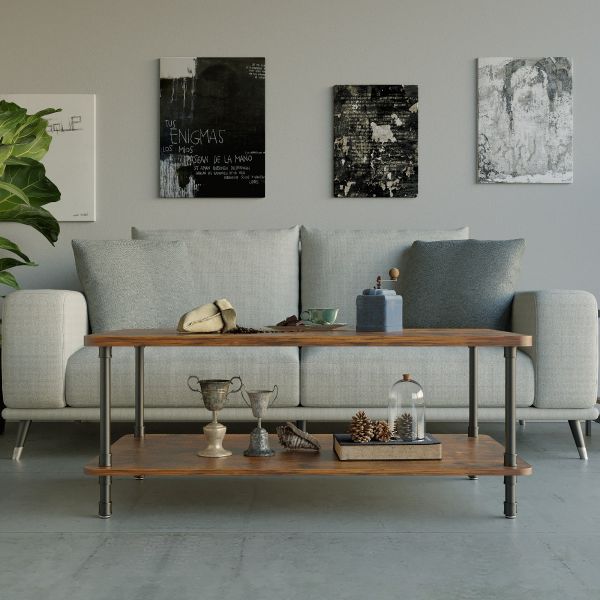 Coffee Table Shape
Consider the best shape for the room when you arrange the layout of your living room. Do you have kids or animals? Is the space wide or long and narrow? If you have kids or dogs, a circular or oval coffee table is the best option. Because of the curved edge, if someone falls or bumps into a sharp corner, they won't be hurt. You will have enough space to move between the two components if you use a rectangle design and leave 30 inches between the television console and the coffee table. As it will curve away from the television console, a rounder one provides a bit more space to pass by.
Coffee Table Size
The size that you require must be determined, just like shape. A coffee table's height is crucial. It shouldn't be any closer than 1-2 inches from your couch's seat. A common couch fits well with tables that are 16 to 18 inches in height. A table that is 20 to 21 inches tall is needed to match a higher sofa. If you have a lot of parties, the taller table will also be more practical because it will be simpler for visitors to place down a glass or a plate.
Coffee Table Functionality
Understanding the intended primary use is a crucial additional component. Will the table offer storage or be more aesthetically pleasing? How much storage space is required? To keep everything from children's toys to that stack of magazines you'll read someday, tables can come with shelves or drawers. Whether or not storage is required, it's likely that you'll still want to be able to set a drink or a plate down without worrying about them falling over. Choose a piece that can accommodate snack plates and drinks with ease. Choose one with lines and texture in a material you adore if your goal is more décor.
Coffee Table Material
Speaking of materials, there are many different types of coffee tables. There are metal ones for industrial use. Steel or brass in combination with glass provides a more upscale appearance. Wood, whether it is oak, maple, cherry, or walnut, has a distinct feel. While walnut and cherry have a more formal appearance, oak and maple are more informal. Use of Lucite could give your table a floating appearance in the space and a more contemporary look.
Coffee Table Style
When choosing a coffee table, take into account whether it will be formal, informal, modern, or vintage. Pick a modern glass-topped table with a sleek metal base if you prefer a modern appearance. A rustic oak table might be ideal if you like a more relaxed, country atmosphere. For a romantic atmosphere, choose a round table with wood-turned legs. There are a variety of types available; simply use the room's decor as a guide.
Coffee Table Scale
Let me emphasize how crucial scale is. The scale of each item in your room should be acceptable. For instance, a large, bulky, overstuffed couch and a little coffee table from your grandmother's attic are not the appropriate scale. Instead, pair a big table with a plump couch. Due to the weight and size equality of the two components, they will be more proportionate. The delicate coffee table works best with a smaller, more delicate loveseat or sofa. Simply said, scale refers to how similar things in a space appear in terms of their size and visual weight.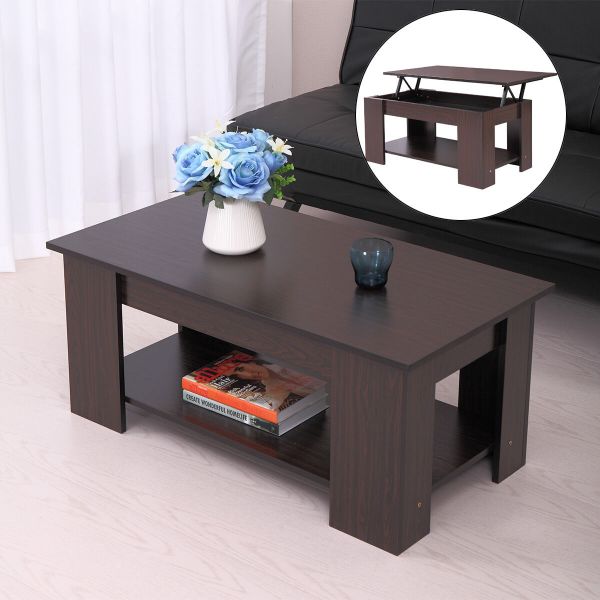 Coffee Table Alternatives
Sometimes, by thinking outside the box, you might discover the ideal coffee table, which may not even be a table at all. Ottomans, cedar chests, and vintage steamer trunks make wonderful alternatives to the standard coffee table. Every choice has an own diverse charm. For instance, ottomans can be crafted from leather or exquisite textiles that will give the space more aesthetic appeal and substance. Additionally, they can be used as a spot to put your feet up without worrying about the tabletop. They will function nicely in any busy family room that sees a lot of activity. Many times, the only means by which immigrants moved their life from the old to the new world was in trunks. If you're fortunate, you might have inherited an old steamer trunk that you can put in your family room as a nostalgic discussion starter.
Coffee Table Small Groupings
Who said you have to utilize one table only? Try using a set of tables. Place two sets of identical nesting tables next to one another for a unique appearance. Pull out each table to increase the surface space while evenly spacing the table tops. Place two tables next to one another to form a larger table if your area is spacious and you can't find one you like. Another choice is to collect a number of garden stools and use them in place of sofa tables. They are available in a variety of hues and designs that would look fantastic in a light, airy living space.
Coffee Table Shopping
It's time to go shopping now that you have settled on a spending limit and decided on your style, utility, size, and material. I suppose the best part of decorating is that. You can browse high-end department stores, meander through flea markets, or browse antique shops. Just be sure to bring the room's measurements, the amount of space available in front of the sofa, the sofa's height, and pictures of other furniture with you. These will aid you in choosing an item that is accurate in scale, stylish, and ideal for your room. Finding the ideal coffee table may require some time and thinking, but it does not have to be a difficult endeavor. With these pointers in hand, looking for the appropriate table may now be exciting and motivational. Have fun looking; you'll find the ideal item for your room. Here are some additional useful hints as well.